Our Mission and Activities

Wheat flour is the base ingredient in many foods, including bread, noodles, and confectionery, and plays a vital role in our daily diet. Around 90% of wheat, from which wheat flour is made, comes from abroad (grown in the United States, Canada, and Australia), with around 10% produced domestically. The overall supply of wheat fluctuates every year in volume and quality due to numerous factors including the weather. In order to fulfill the role of stably supplying wheat flour to our society, in terms of both volume and quality, the member companies of the Flour Millers Association work together as one to tackle various challenges.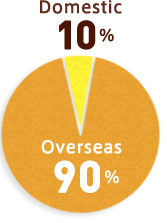 Stable Procurement of Wheat, the Raw Material for Flour

We are working toward the stable procurement of wheat through constant cooperation with the Ministry of Agriculture, Forestry and Fisheries, producers both in Japan and abroad, and related organizations.

Sound Development of the Flour Milling Industry

Amid rapid globalization, we are working to sustain sound development of the flour milling industry through structural reforms and pursuit of more efficient management.

Efforts toward Safety and Security

We provide safety and peace of mind for household wheat flour by establishing guidelines based on relevant laws and regulations. In addition, we contribute to domestic and international efforts to develop new wheat varieties, conducting quality assessments from the breeding stage.

Harmony with the Environment

We have established goals with the aims of realizing a low-carbon society and reducing waste, and are working to improve the environmentally friendly functions of flour milling plants.

Expansion of Demand for Wheat Flour Products

In order to advocate the positive values wheat brings and further strengthen ties with local areas, we put effort to expand the knowledge of wheat and its benefits, as well as promote local production for local consumption, through campaigns and events of the Comugication Club.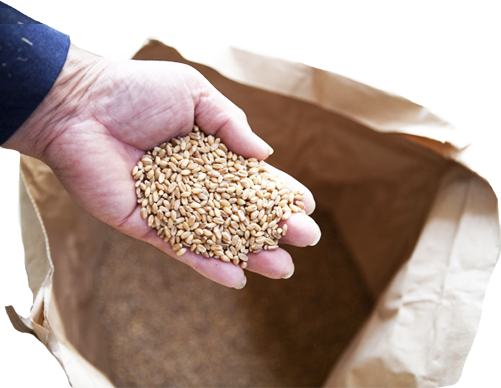 Greeting from the Chairman
First, I would like to offer my warm gratitude for your continued understanding and cooperation concerning the association's activities.
Japan imports roughly 90 percent of the wheat we consume. However, the global wheat demand is increasingly being affected by a variety of factors including the expanding world population, changing diets in emerging nations, and climate change. Our mission is to ensure a steady supply of flour – a staple in our diet – through adequate stockpiling of imported wheat, running a sound import scheme, and working more closely with relevant authorities in the export nations so that we can continue to have access to wheat imports.

With regards to international trade relations, TPP11, Japan-EU EPA, and Japan -US Trade Agreement have all come into effect one after another. As a result, successive reductions in both the markup for wheat and tariffs for flour products have taken place. Amid such an environment, JFMA will lead for flour milling industry to deliver products that meet the needs of users while enhancing our competitiveness against imported products.

At the same time, we will continue to cooperate with producers and the government to build a steady supply system in the domestic wheat market by ensuring smooth production, distribution and quality improvement, in order to increase both domestic production and consumption of wheat.

The flour industry is going through some rapid changes that are being further accelerated with the aging population and low birth rate. However, we are committed to making sure that the wheat-related industries can achieve continued growth.
We sincerely ask for the understanding and support of all persons working with wheat flour.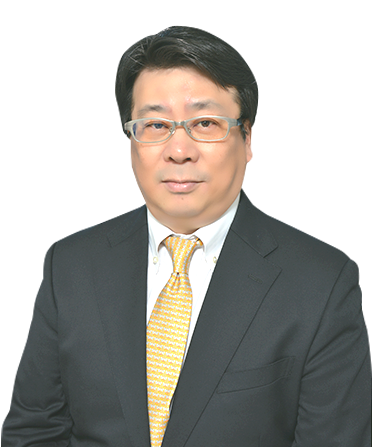 About Us
Name

JAPAN Flour Millers Association
Location

15-6 Kabuto-cho, Nihombashi, Chuo Ward, Tokyo 103-0026, Japan
TEL +81-3-3667-1011
FAX +81-3-3667-1673
15-6 Kabuto-cho, Nihombashi, Chuo Ward, Tokyo 103-0026, Japan
TEL +81-3-3667-1011
FAX +81-3-3667-1673
Date Established

August 24, 1947
Members

22 Companies
History and Organization Chart
JAPAN Flour Millers Association is a private organization established by medium and large flour milling companies with the goals of deepening the ties between the member companies and improving and developing the flour milling industry.
The history of flour milling company organizations stretches back to Komugi Yunyu Kyokai (Wheat Importing Association), which was established in January of 1939. However, Seifun Club (Flour Milling Club) was established on August 24, 1947 with the aim of deepening the ties between medium and large flour milling companies. Its name was changed to JAPAN Flour Millers Association in June of 1953, our present organization.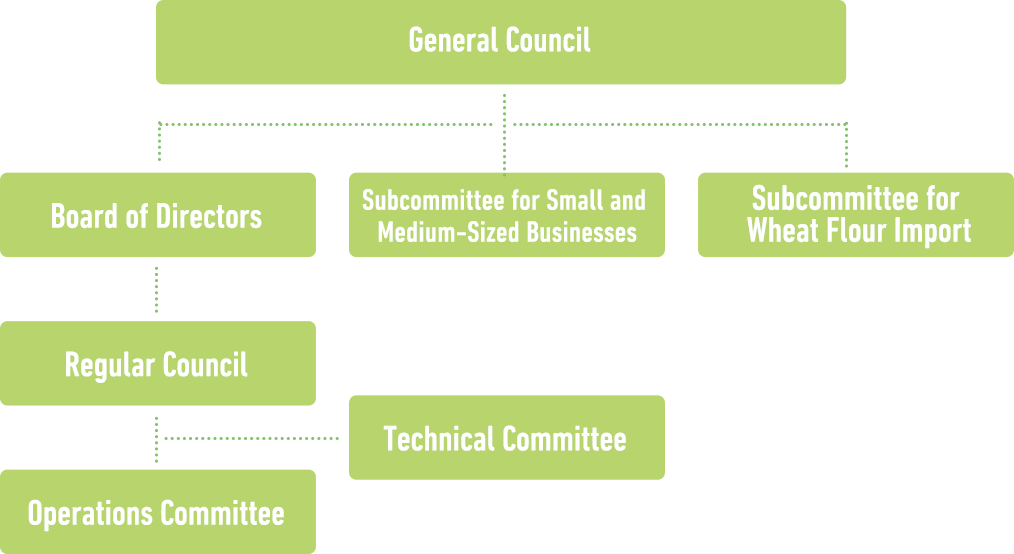 Location
JAPAN Flour Millers Association
15-6 Kabuto-cho, Nihombashi, Chuo Ward, Tokyo 103-0026, Japan
TEL +81-3-3667-1011
FAX +81-3-3667-1673
TEL +81-3-3667-1011
FAX +81-3-3667-1673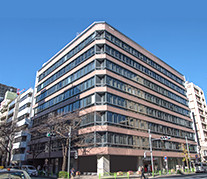 5-minute walk from Nihombashi Station on the Tokyo Metro Tozai Line
5-minute walk from Kayabacho Station on the Tokyo Metro Tozai Line and Hibiya Line
5-minute walk from Nihombashi Station on the Toei Asakusa Line
7-minute walk from Tokyo Station on JR lines
From the Inner Circular Route of the Shuto Expressway (Outer Loop)
Take the Takaracho exit, turn on Route 408 (Yaesu-dori) toward Tsukuda, and turn left at the Hatchobori 2-chome intersection, which comes up immediately. The building will be 50 meters ahead, on the left. (Kusuri no Fukutaro [a drug store] is on the first floor.)
From Surface Roads
Coming from the Otemachi direction on Eitai-dori, turn right at the Kayabacho intersection. Drive onto Heisei-dori, and turn right at the first signal. (Kusuri no Fukutaro [a drug store] is on the first floor.)

View on GoogleMap
Links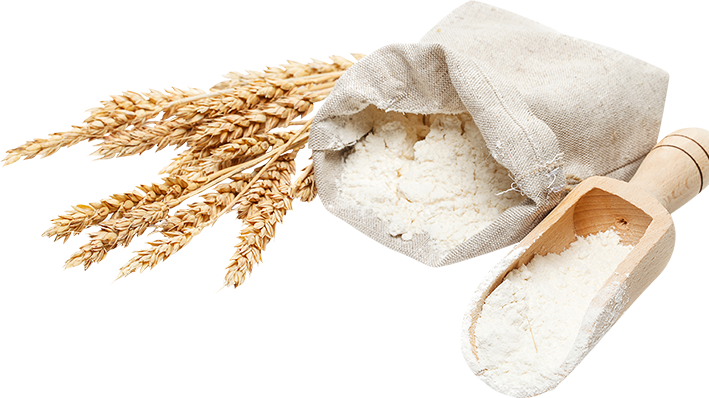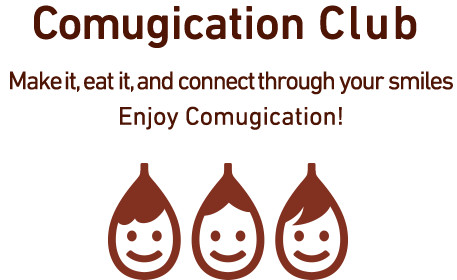 "Comugication Club" is a project aimed at making the efforts of flour milling companies widely known among common people. By all means, please stop by.